Tostitos chips are all about bringing the party wherever you go. This tasty snack was created based on Mexican cuisine but quickly gained momentum as a favourite snack in America and other parts of the world.
Offering a range of products from chips to dips and salsa, the Tostitos name is often found on a list of great sports day snacks. The Super Bowl is usually the highlight of the American football year, and Tostitos is often found on the tables in the homes of football fans during the game.
Even those who don't enjoy sports too much can be found wandering around with their hand in a packet of these nacho-styled chips or scooping up a chunk of salsa with the chips of the same brand.
Tostitos can also be found on colourful tables amongst traditional Mexican food during Cinco de Mayo celebrations each year. The brand has become a convenient snack to add to homemade salsa, nachos, and homemade tostadas.
If you have seen the logo signifying two people enjoying a chip over a bowl of salsa, you may be wondering how these simple chips have become so popular. Well, here is everything you need (or want) to know about this staple American snack food.
The history of tostitos

Tostitos are a brand of corn chips modelled on the traditional Mexican nacho chip. The brand has moved beyond chips and also produces a range of salsas and dips that are often enjoyed with the range of chips from the brand.
These chips are similar to what we know as crisps in Britain; however, they are made using corn instead of potatoes, thus providing a thicker crisp that is great for dipping and adding to traditional Mexican foods.
A Story of Two Men
The Tostitos brand is a division of the Frito-Lay USA company that falls under parent company PepsiCo. The first two companies, The Frito Company and H.W. Lay & Company were formed individually in the early 1930s as one-man companies.
The Frito Company was started by Charles Elmer Doolin, who bought a simple corn chip recipe (believed to be from a Mexican man wanting to leave the U.S.) and a handheld potato ricer along with 19 retail accounts. He then began his company making chips in his mother's kitchen with her help.
About a year before this kitchen business was started, Herman Lay could be found selling potato chips out of his car before becoming a salesman a year later at a larger chip distribution company.
He then went on to buy the company seven years later and began building H.W. Lay & Company.
The Merger
As the two men grew their respective companies, they eventually crossed paths and merged the companies in 1961, before then merging with Pepsi-Cola in 1965.
The result was a company named PepsiCo, Inc. with a division known as Frito-Lay, Inc., giving the chips enough traction to make their way across the globe.
The Creation of Tostitos
The head of Frito-Lay's product development group, Jack Liczkowski, created the first Tostitos product in 1978, signified as a Mexican-styled tortilla chip product. The first two flavours in the product line-up were the Traditional Flavor along with the Nacho Cheese Flavor.
These two products were placed in the United States national distribution by 1980, where the chips became one of the company's most successful new products. The popular chip moved through the market, becoming the 5th largest brand under Frito-Lay by 1985. At this point, the products were accumulating annual sales of $200 million.
The Tostitos brand continued to grow and add new products, which included a baked variation of the chips as well as the salsa and dip products.
The Producers of Tostitos in Recent Years
Moving towards the 21st century, PepsiCo aimed to grow the Frito-Lay USA division through acquisition as well as international expansion. This increased distribution in the UK through a joint-venture with UK chip and snack manufacturer Walkers.
At the same time, joint-ventures were established with Smith's in Australia as well as Gamesa and Sabritas in Mexico. This merger activity resulted both in chips branded under one name around the world (Doritos) as well as others that have different brand names with similar products (Walkers and Lays).
In the early 2000s, the Frito-Lay company began experimenting and testing out new products, which included healthier snacks. While Traditional Tostitos only has three ingredients (corn, vegetable oil, and salt), a new Organic Blue Corn Tostitos was introduced.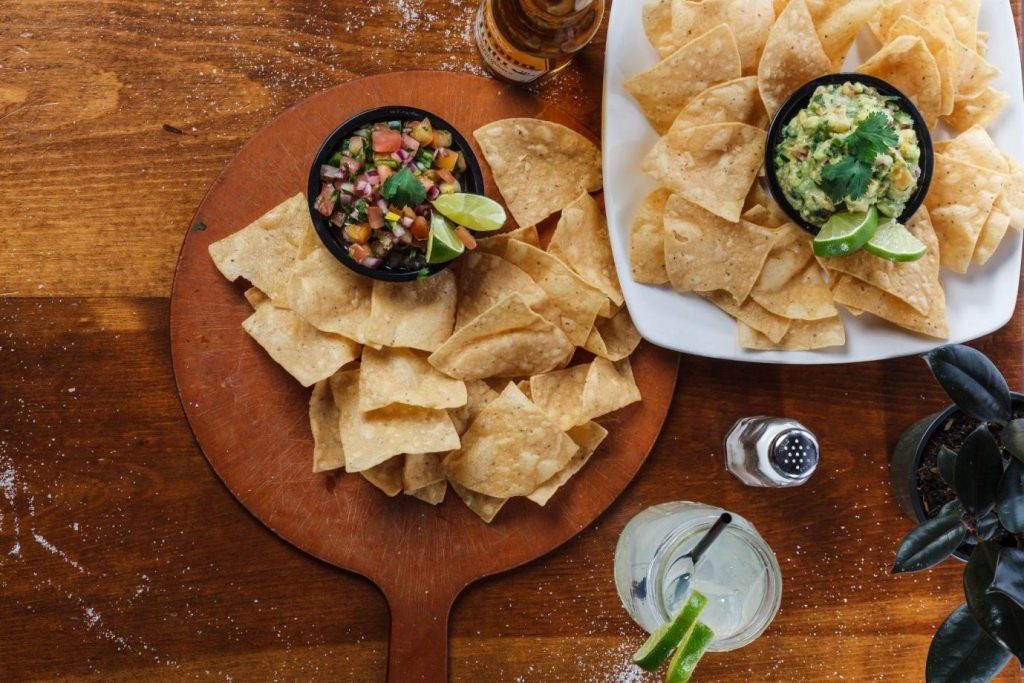 Tostitos Product Range
The range of Tostitos is made up of various flavours of chips, dips, and salsas, offering buyers several options to choose from.
The traditional Tostitos began as triangular-shaped chips, but more variations have been added including, scoops and rounds.
Triangles
The triangles are the original shape of the Tostitos range, based on the triangle variation of nachos that was designed to make use of the rejected chips that were usually discarded from nacho chip-making machines. The triangular shape also offers a good scoop for picking up salsa and guacamole.
The triangles offer several flavours, including Original Restaurant Style, Lightly Salted, Hint of Lime, and Cantina, which also has a thinner variation.
This range also offers a Strip variation, which is the thickest of them all, and lastly, the Organic Blue Corn chips contain organic corn and vegetable oil.
Scoops
The Tostitos scoops come in a traditional variation, a baked, or multigrain option. With similar ingredients, there are more grains in the multigrain, and the baked variation contains 50% less fat.
These chips are designed into small bowl shapes, perfect for scooping up your favourite dip or salsa.
Rounds
The brand offers a range of round chips that are shaped like traditional nacho chips. This range offers several flavours to choose from, including Salsa Verde, Hint of Spicy Queso, and the latest Hint of Guacamole and Habanero.
The rounds also come in bite-size and crispy variations based on the traditional unflavoured Tostitos.
Tostitos Dips and Salsa
The brand offers different dips and salsa options to go along with the range of chips. These can be used with the chip snack or you can use them in Mexican meals such as nachos or on tortillas.
Salsa
The salsa range is growing and consists of various Mexican-styled flavours to enjoy. The flavours comprise the Tostitos medium salsa, mild chunky salsa, restaurant-style, chunky habanero, avocado salsa, and medium salsa verde.
Dips
The range of dips consists of Tostitos cheese dip, salsa con queso, queso Blanco, a fiesta bean and cheese dip, and a creamy spinach dip.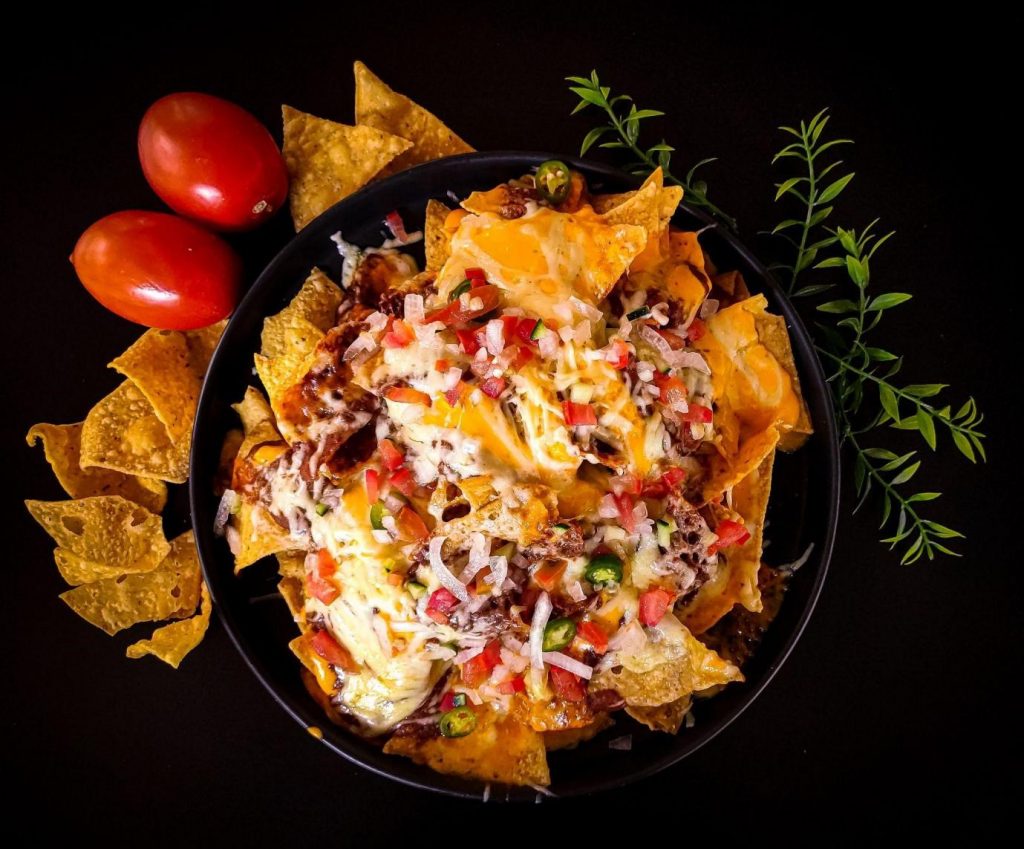 What Are Tostitos Famous For?
Tostitos are mostly famous for their tortilla-style chips, but lately, the new salsa and dip additions are becoming popular. The brand is often linked to the NFL as the parent company is a major sponsor.
The brand has many adverts featuring ex-NFL players promoting the chip as a perfect tailgating snack.
Tostitos is also linked to the annual Cinco de Mayo celebrations in Mexico as it is a great addition to snack tables and traditional meals prepared for the day.
In 2016, the Tostitos brand stepped their marketing up a notch by creating a four-season Telenovela titled Botanas Del Cielo to promote new products. In 2020 the company also made headlines when offering free online salsa dancing classes in time for the Cinco de Mayo celebrations.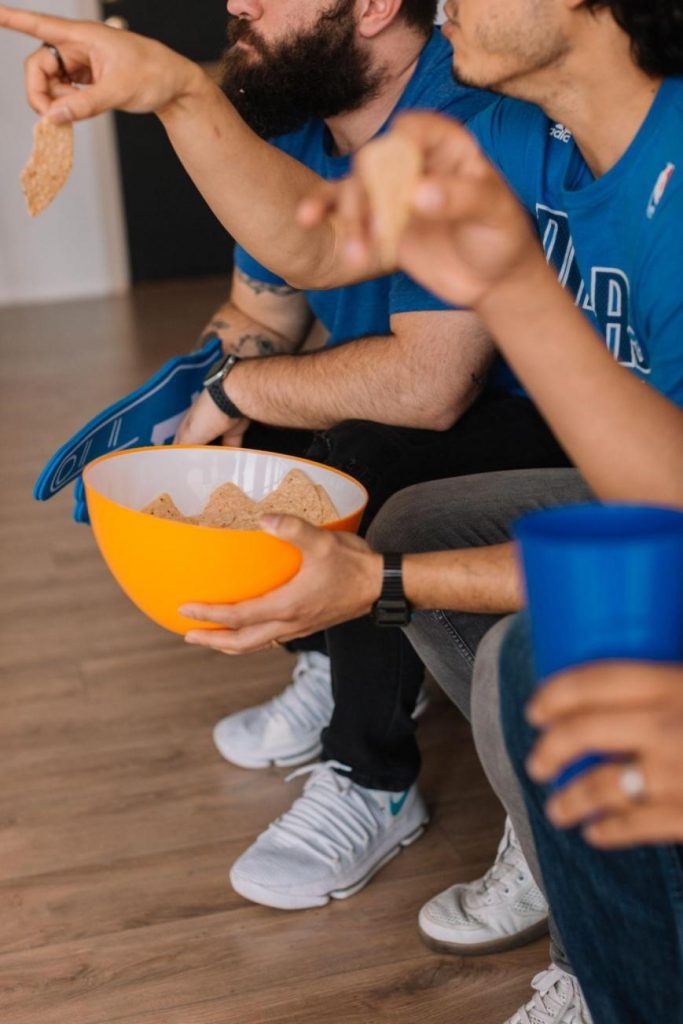 UK Tostitos Market Competitors
Globally, tortilla chips have a combined market size valued at USD 20.28 billion as of 2018, with a growth of 4.41% expected between 2019 and 2025. These chips of Mexican origin are also known as tostadas.
The biggest driving factor of the expected growth is changing lifestyles leading to the demand for this product. This is potentially due to the global trend of healthier alternatives, as tortillas chips are viewed as healthier than regular potato chips.
Key competitors in the market currently are brands that offer gluten-free, non-GMO, multiple flavours, and whole-grain options, including Doritos, Din Tacos, and Phileas Fogg. Tostitos is amongst the top contenders as they offer these options as well.
Another global trend is a migration to more international cuisines as the global population experiences more access to unique cuisines, and home chefs and cooks are trying out new flavours too.
Tortilla styled chips such as Tostitos are also becoming more popular due to the increased demand for on-the-go foods as work schedules become more hectic.
Globally, the Frito-Lay company sits in the leading position of the tortilla chip market with Doritos, Sanitas, and Tostitos as the signature offerings.
Are Tostitos Mexican or American Cuisine?
Tostitos are based on the Mexican-styled tortilla chip; however, the brand is manufactured by an American company, the Frito-Lay company.
What does the Tostitos logo signify?
The Tostitos logo is a slice of brand genius as the partially-hidden message is made up of the two "t's" shaped to signify two happy people, while the triangle and dot above the "i" signify a corn chip and a bowl of salsa.
Are Tostitos chips a healthy snack?
Traditional Restaurant Style Tostitos are made of only three ingredients: corn, vegetable oil, and salt. While they aren't the most unhealthy snack, too much will add on the carbs and unhealthy fats to your diet. The Organic Blue Corn chips are the healthiest in the range.
The Last Crunch
Tostitos are a popular snack and it seems as though they will only increase in popularity as people become more health conscious while looking for new cuisines and global flavours to enjoy.
As a crunchy snack coupled with delicious salsa and dip options, Tostitos is a well-positioned brand in the marketplace with an attractive growth rate. As Tostitos says: it is now time to "bring the party."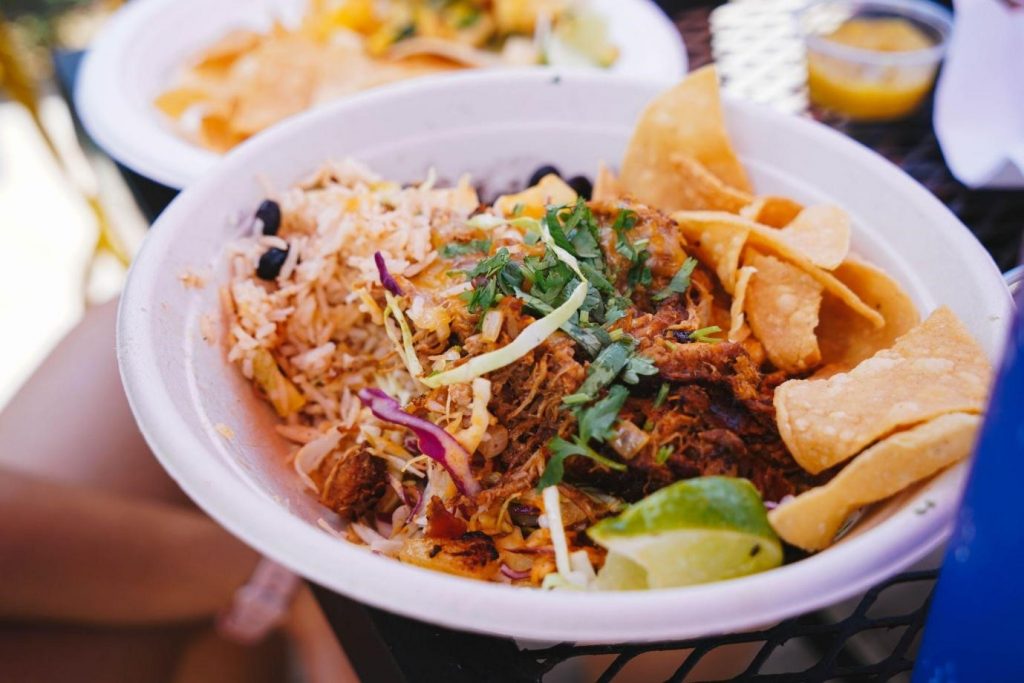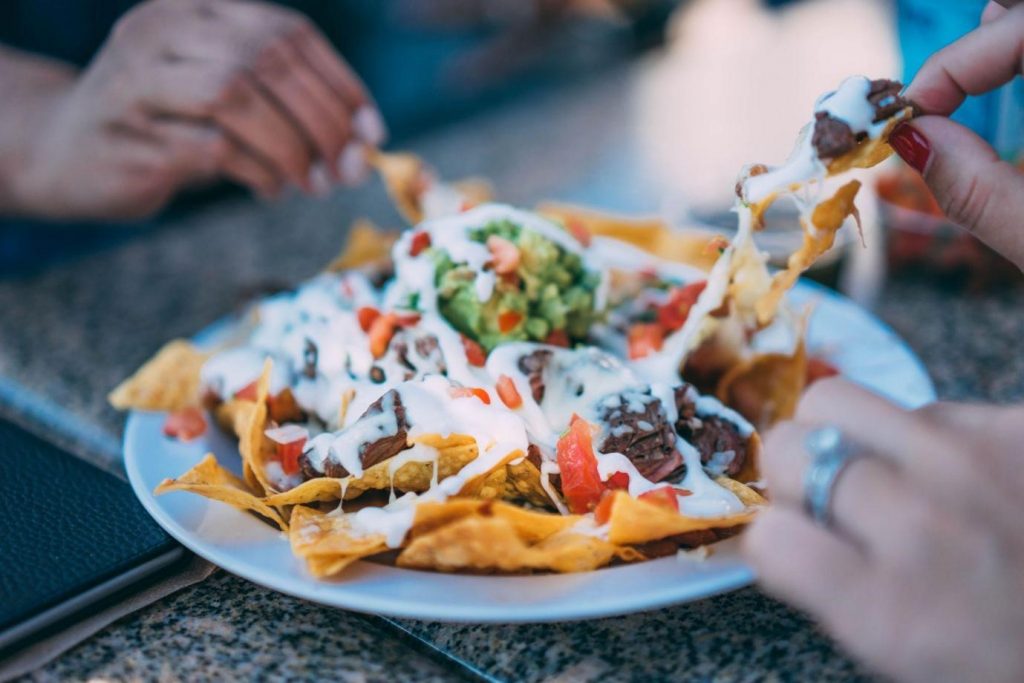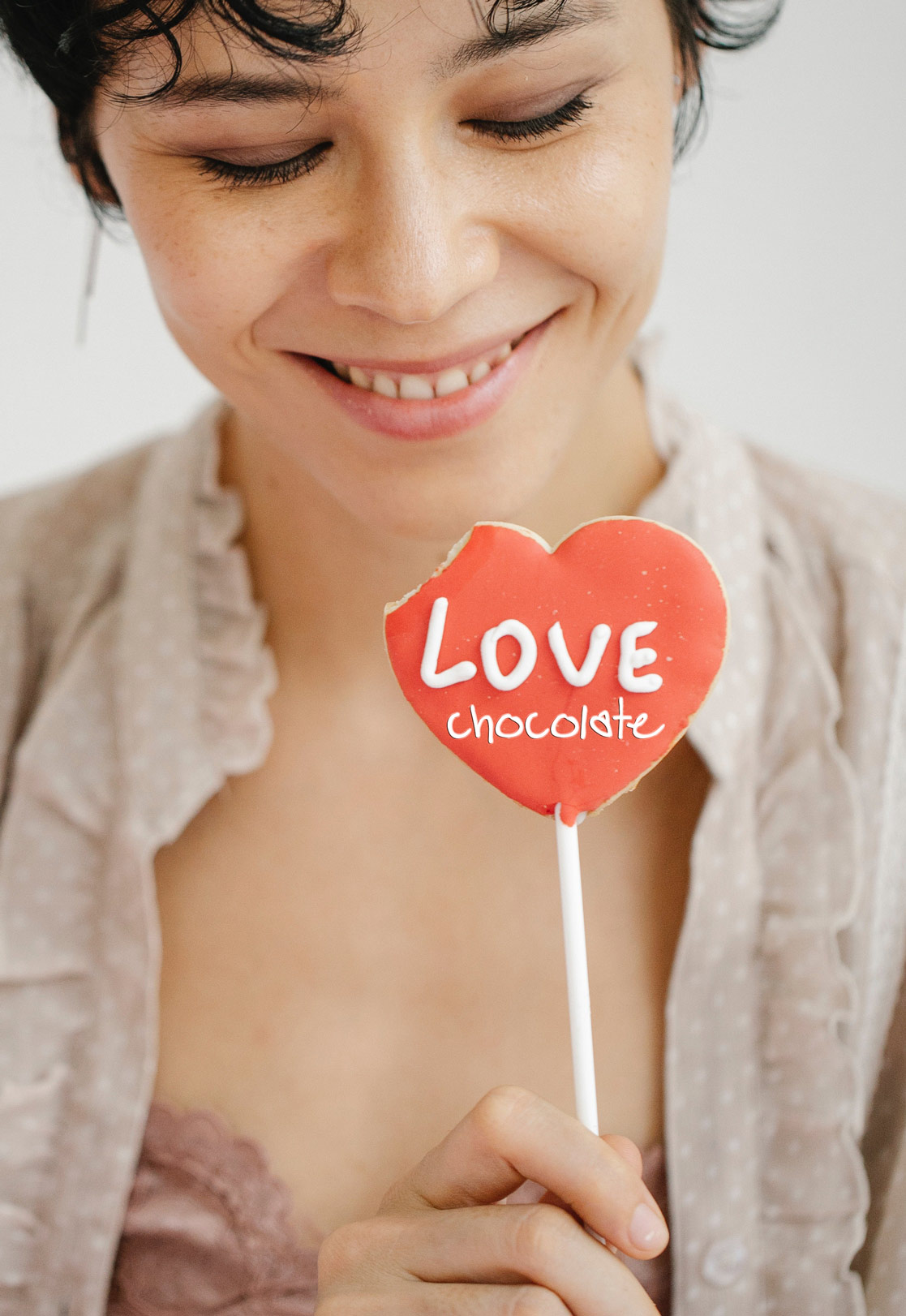 Chocolate addict and confectionery freak! Likes to try new chocolate products, branded sweets and confectioneries, as well as some worth-to-taste snacks and dips.
Part of Svila Trading Ltd. team