Hot sauce, the spicy elixir of life for some, is made from chilli peppers that have been around since the beginning of civilization. Today, it is a popular condiment used in homes, restaurants, and hotels around the world.
You may be wondering why this spicy sauce, which is characterised by its bright red, green, or brown colour, is loved by so many, especially when consumers start to feel a tingling on their lips, have some sniffles, and a few drops of sweat start forming on their brow.
True heat seekers will tell you these symptoms are worth it when they taste the bold flavours of a new hot sauce. These sauces can be used to add character to recipes, including scrambled eggs, chicken wings, or even in bread recipes, adding a feisty kick.
No matter whether you hate it or love it, this spicy sauce is here to stay.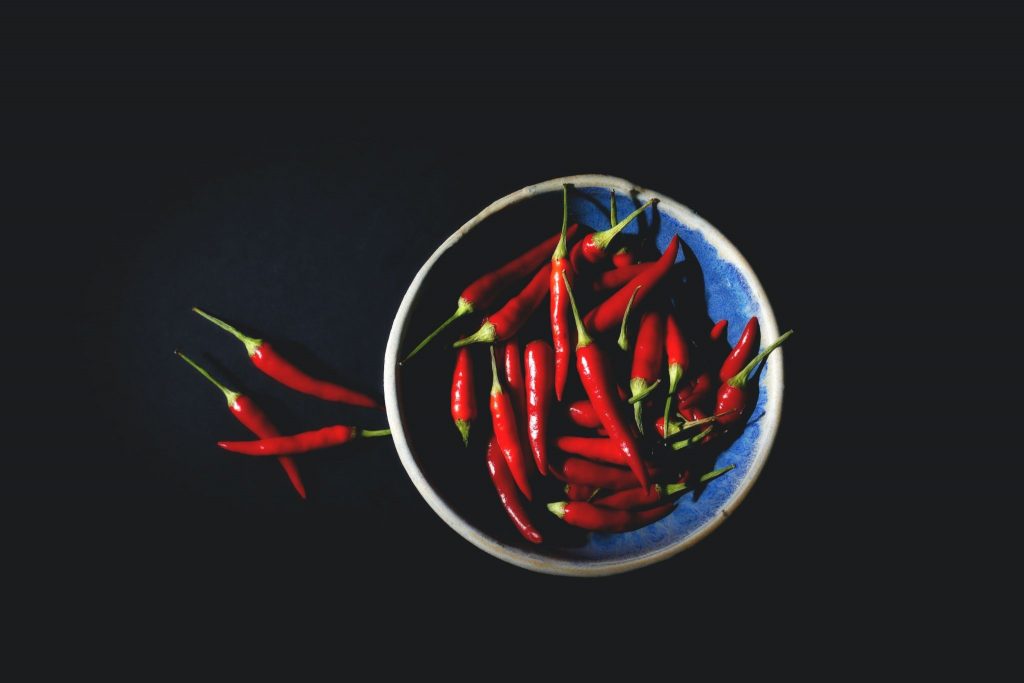 The History of Hot Sauce
This delicious condiment is made from a variety of chilli peppers, which are believed to be one of the earliest plants discovered by humans.
Hot Sauce's Origin
The use of the sauce has been traced back to Mayan times in Mexico where the plants were mixed with water to create a spicy additive for meals. While in Central America, the Aztecs were also believed to have created a variation of the sauce.
The base ingredient of the sauce, chilli peppers, have been used for centuries to enhance the flavour of food, as well as for medicinal reasons. The plant is known to increase the level of endorphins in the body.
Spicy food as a solution to the blues? Sounds like a dream to some who enjoy the burn. The active ingredient in chilli peppers, known as capsaicin, has several other health benefits as well:
Improves digestion
Aids liver functioning
Contains antioxidant properties
Works as an anti-inflammatory
Has anti-cancer properties
Full of vitamins
Can help with weight loss
The Creation of Hot Sauce
Chilli peppers have been traced back to 7,000 BC where the plants were growing in the wild in Mexico. The Aztecs and Mayans then domesticated the plant for food and medicinal reasons.
While the first hot sauces were simply a mix of these peppers and water, it soon became popular to breed these plants and mix up different varieties of chilli peppers. Eventually, ingredients from other parts of the world were added, like vinegar, salt, and spices.
This then led to the sauce reaching all parts of the world where cultures nurtured and evolved the sauce into several varieties, from Tabasco to sriracha, and even Buffalo hot sauce.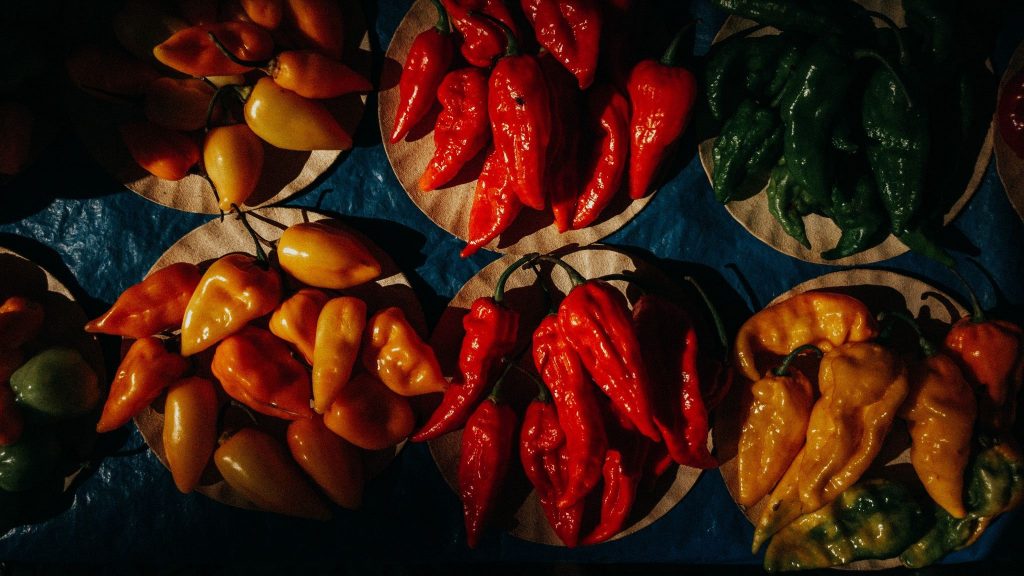 The Common Types and Uses
As cultures learnt of the flavourful spicy sauce, countries around the world began developing new variations of it, leading to several types of hot sauces being available for consumers to choose from.
Several types of peppers and chillies were used along with different combinations of spices to create unique sauces across the world.
A Variety of Flavours
Today, there are several different sauces found across the globe, which include types like:
Sriracha Hot Sauce – Vietnam
Awaze – Ethiopia
Peri-Peri – Portugal
Tabasco – Louisiana
Salsa Picante – Mexican hot sauce
Harissa – North Africa
Paprika Paste – Hungary
Chilli Oil – China
Scotch Bonnet Pepper – Jamaica
These names can now be found bottled on shelves across the world amongst many other varieties of hot sauces. They are used in all types of foods and are a staple condiment in many homes, right next to the trusty tomato sauce.
This spicy delight extends beyond the kitchen and the capsaicin in the peppers is used as a topical medicine for joint and muscle pain. The spiciness of the peppers is also used in pepper sprays in law-enforcement circles.
How to Measure the Heat
With all the varieties of chilli peppers and condiments, a system was created to measure how spicy certain variations are. The Scoville Scale was developed by a pharmacist who worked out a way to determine the level of capsaicinoids in the food.
This scale uses Scoville Heat Units (SHU) to measure the spiciness in all varieties, including the pepper sprays used by law enforcement agencies, which are recorded at the top of the scale with up to 5 million SHU.
The pepper that falls under the spray and is therefore seen as the hottest pepper (noted by the Guinness Book of World Records in 2017) is the Carolina Reaper measuring between 1.4 and 2.2 million SHU. To put this into perspective, a common jalapeño pepper measures in at 2,500 to 8,000 SHU.
Since you can mix several peppers into a sauce and elevate the capsaicin content, the current hottest hot sauce is the Mad Dog 357 Plutonium No. 9. This sauce measures in at 9 million SHU.
Famous Hot Sauce Brands
This brand uses cayenne pepper and consists of garlic powder and natural flavours to bring a flavourful sauce that is perfect to smother Buffalo wings in. The brand offers Buffalo hot sauce and Buffalo 'n ranch flavours with a thick variation of each.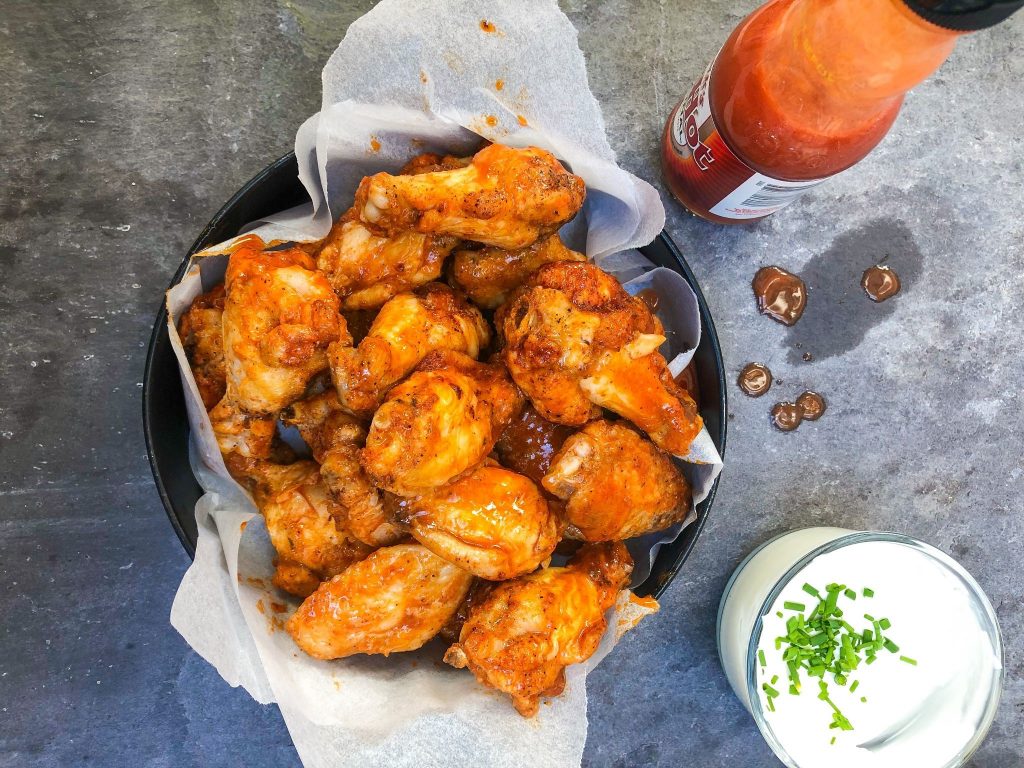 Aubrey D. Hot Sauce
Aubrey D. produces its signature Rebel hot sauce that comes in several variations, boasting different heat levels and flavour profiles. Some of the options are mild like the chipotle sauce or classic like the jalapeño sauce. There are also hotter variations like the REAPER 51 or the Jolokia Ghost sauce.
This sauce is characterised by its tangy flavours, offering a range of types from habanero to chipotle, red chilli, roasted garlic, and jalapeño sauces.
Trends in the Hot Sauce UK Market
The global market for hot chilli sauce is thriving as the industry was valued at US$4.5 billion in 2020. While the industry is on an upward trend, the distribution channels in the UK have shifted slightly in recent times.
The move to online distribution and purchasing has increased due to the latest developments across the globe. These online distribution channels are likely to maintain popularity due to convenience and a wider product range.
In recent times, the younger population and the traction of globalisation have led to an increased interest in Indian, Asian, and Latin cuisines known for their spicy additions to food.
Another contributing reason for the anticipated growth in the UK market is the increased awareness of the benefits of healthy food, particularly in Western Europe. This region is expected to experience a steady rise in demand as more people choose products with reduced salt and sugar.
In addition, the increased number of people cooking at home more often has enticed people to find innovative new ways to cook home dishes that mimic restaurant food. The bold flavours of various hot sauces have helped home cooks improve their cooking.
As more people realize their culinary skills and opt for healthier home-cooked meals, it seems the projected forecast of the global hot sauce industry rising to US$5.8 billion in 2026 is a plausible prediction.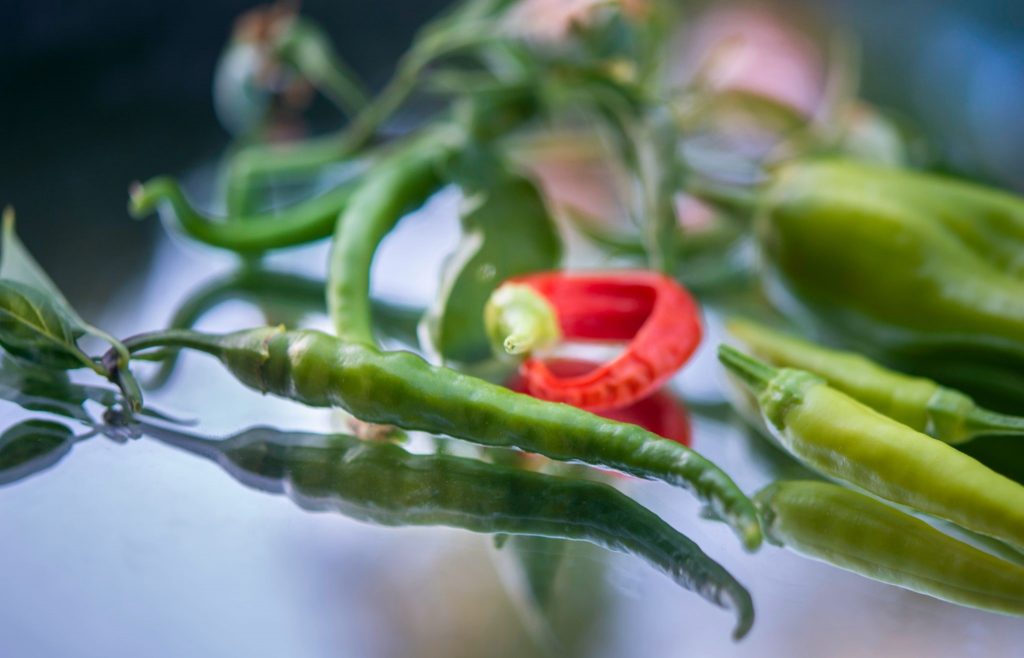 Hot Sauce FAQs
Does hot sauce burn belly fat?
The sauce does not simply burn fat by itself; however, the properties in the capsaicin can help with weight loss. This is due to the digestive properties of the peppers. Adding it to your meals will help you burn belly fat in addition to a healthy diet and exercise.
Is there a market for hot sauce?
Yes, the hot sauce market is increasing and is believed to grow by more than US$2 billion by 2028. The distribution has shifted recently since the number of online buyers have grown in the past year.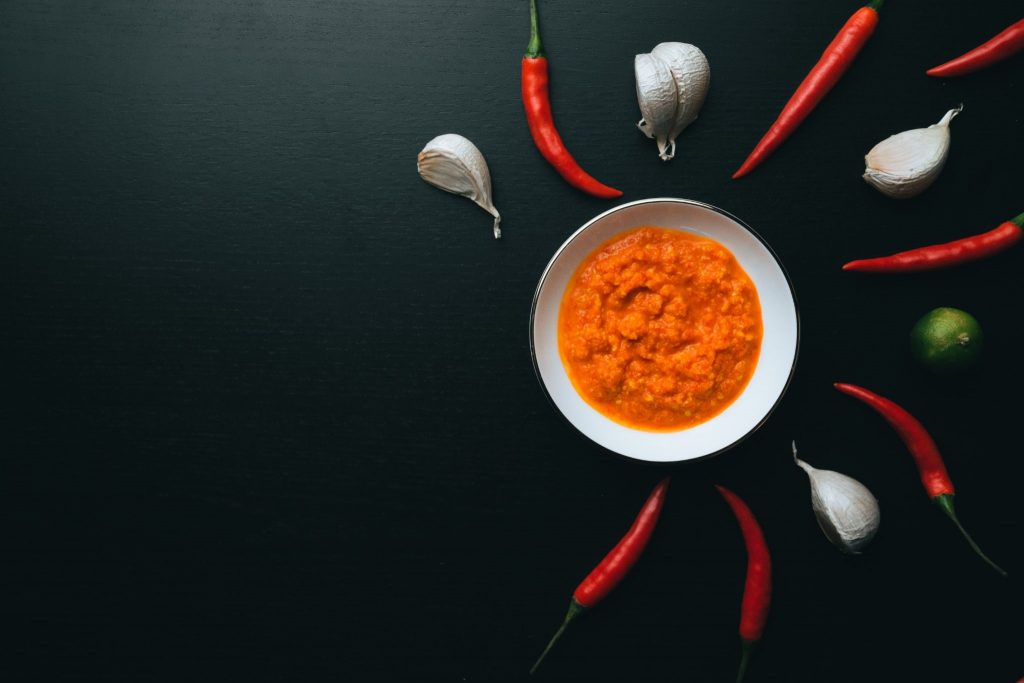 The Last Spicy Bite
This delicious and feisty sauce may not be in line with everyone's palate, yet spicy foods are a staple in many cultures. This is why hot sauce will always have a place in people's hearts and kitchens.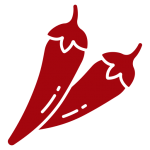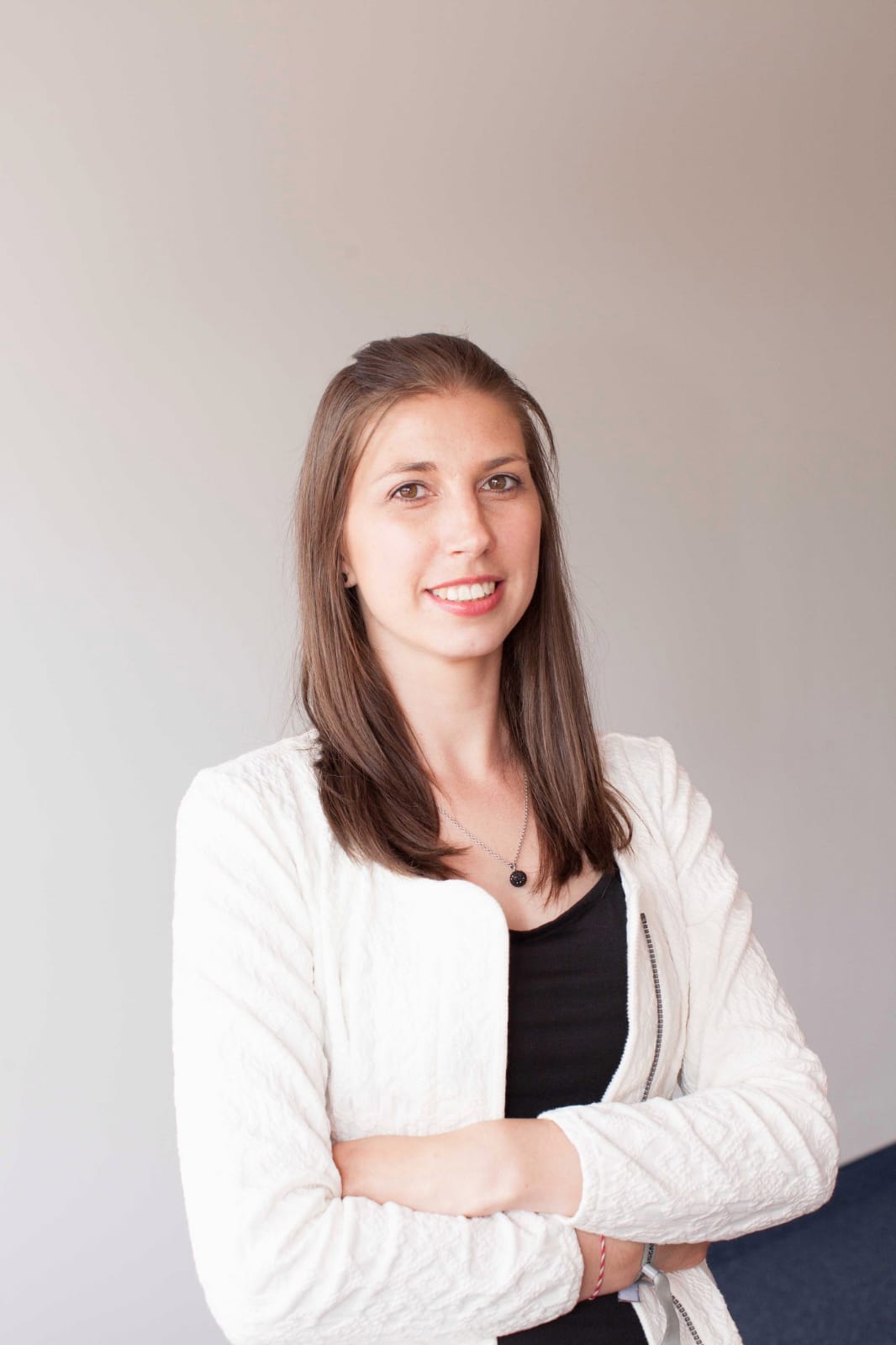 Antonia is a marketing specialist with experience in working with wide range of products, including FMCG at B2B and B2C field. She is interested in consumer behavior topic, various types of visual and graphic design, new product development, advertisements, digital marketing and more.